India International Film Festival of Boston (IIFFB) engages the cultural diversity of India through our programming. India with its many languages, religions, and traditions offers a challenge to share all of its unique stories. The IIFFB programming committee and staff are committed to open minds, change perceptions and engage one another as we explore the films that highlight the story of "us".
Razia Mashkoor
Founder & Managing Director
Razia is an avid Urdu short stories writer. She founded Urdu literary groups where world-renowned Urdu writers participate in various literary discussions. She also founded an online News and Video portal, BDC TV, which specializes in the entertainment industry, particularly Bollywood (Indian Film Industry.)
Razia founded the India International Film Festival of Boston in 2018. India International Film Festival of Boston (IIFFB) engages the cultural diversity of India through our programming. India with its many languages, religions, and traditions offers a challenge to share all of its unique stories. The IIFFB programming committee and staff are committed to open minds, change perceptions and engage one another as we explore the stories that highlight the story of us.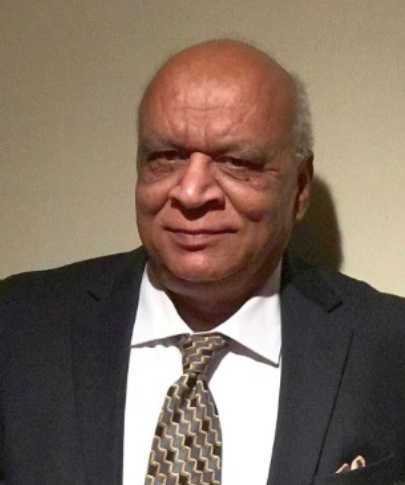 Suhaib Siddiqi
Co-Founder IIFFB
Originally, I am from India. I migrated to the USA in 1980. I did high school with M.Sc in Chemistry from Aligarh Muslim University, India, followed by M.Sc in Organic Chemistry from Canada and Dr. Technische Chemie (US Equivalent, Ph.D.) from Vienna.
My Hobbies are Photography, pool and Programming. I created and originally lead the Linux Xfree port to Windows Open Source Project at http://xfree.cygwin.com (I am no more active at it.) I also ported EMBL's WHAT IF Protein Modeling software for Unix to Windows. It was a long project, of porting hundreds of thousands of computer code to Windows and fixing bugs. find more about me at ssiddiqi.com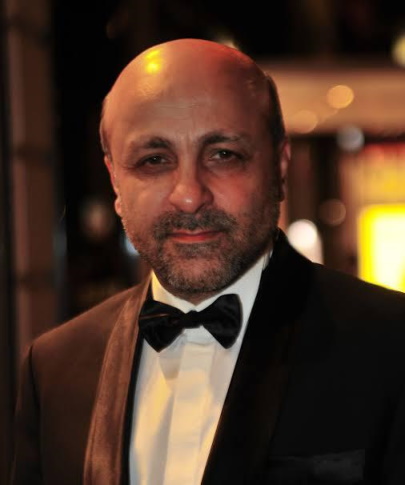 Brahmanand Singh
Director (BOARD)
Brahmanand S Siingh feels passionate about Music, Cinema, Literature, Entrepreneurial Spirit, Excellence, Innovation, Communication, Emotional Intelligence, Mindful, Meaningful, Joyous Living.
He is a REX-Karmaveer Chakra Awardee (an UN-driven International award for bringing about positivity in people's mindsets through one's works) and a National-Award-winning filmmaker, author, and speaker. Known for making award-winning feature films and feature-documentaries on subjects like RD Burman, Jagjit Singh, Human Trafficking & Child Labor, Backpacking traveling, Educational Excellence, Alzheimer's, Parkinson's, and many other sensitive and exciting subjects, he is a much sought after speaker and writer across platforms.
He can be reached out at www.brahmanandsingh.com / www.mobiusfilms.net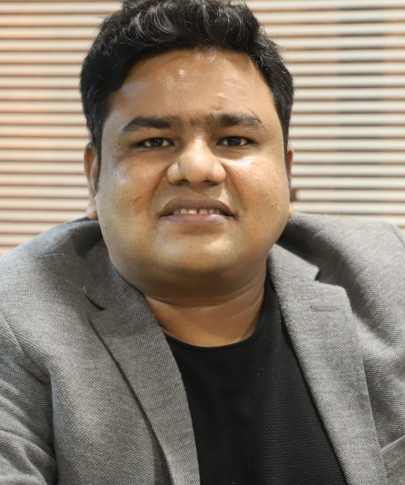 Zaigham Imam
Director (Board)
Zaigham Imam is an award-winning Indian film Writer and Director known for his critically acclaimed films Nakkash (2019), Alif (2017) and Dozakh in Search of Heaven (2015). He has written two novels 'Main Mohabbat" and 'Dozakh'. His novel 'Dozakh' is included as reference material of several universities in India. Religious identity and communal harmony have emerged as key themes in his work.
She is a good poet and had written dialogues for several films.  She has recited poetry at the renowned Literature Festivals in India.
She has written dialogues for 2 Hollywood films. Sonu Nigam has recited her poetry for a film
"First Love"- Released
"Half Widow" (Feature)- Audience award -Best Film New York
"Illegal" (Feature)- Dialogues, lyrics
Assisted director Danish Renzu during the filming in LA.
Producer and Writer: "Pashmeena" Feature film on Kashmir currently in Pre-production.
Priya Samant Parulekar
Board of Adviser
Ikhlaq Khan
Programming Committee
Started my career with modeling with Prahlad Kakkar as my Godfather, gave me a break in his commercial for Nescafe then went on doing major ads did almost a few hundred ads
In 1992 when the first satellite channel Zee TV started in India I started my acting career with Banegi- apni- baat , Jaane kahan mera jigar gaya ji, Kashmakash, dil se dosti, pyaar ki kashti mei and many more Feature films I did was Apradhi with Anil Kapoor, Joggers park, Gayab, Dor, Yours emotionally and few more…
Meera Siddharth
Programming Committee
I feel honored to be part of this esteemed, upcoming event, the IIFFB of Boston 2019. This is an important platform for issues for society to take up. Growing up in India, at a young age I was introduced to Hindi Cinema and films from England and the USA. I remember looking forward to the newsreels followed by the Disney cartoons. My uncle was one of the earlier pioneers of the Hindi Cinema; a financier, exhibitor, distributor that exposed me to this industry and helped me to a cultivated love & passion for classic black & white movies, music, and later enjoying Operas and Broadway shows. I am compassionate about travels to other countries and their exposure to culture. I studied for a Masters's degree in Archeology and later worked in the finance industry for 28 years.
Dr. Suraja Menon Roychowdhury
Programming Committee/ Vice President
Dr. Suraja Menon Roychowdhury is a Chinese Medicine practitioner and owner of Crossing Point Acupuncture and Chinese Herbal Medicine in Lexington, MA. She is also an award-winning poet who writes in the Japanese and Chinese traditional forms of haiku, tanka, and haibun. Her poetry has been published in Oriental Poetry anthologies as well in journals and the Japanese daily newspaper Asahi Shimbun. She teaches Advanced Haiku online. Besides writing, she loves reading, Indian classical music, and travel.
Dr. Rohit Chandra
Programming Committee
Sugandha Gopal
Director of Community & Media Reach-out
Sugandha Gopal is an Attorney licensed in New York. She is a pageant coach and mentor. She was crowned MrsBharatUSA2017, MrsIndiaEarth2018, MrsEarthInternationalAir2019. She is also a theater actor with SETU and Bravo Arts. She believes that art and culture is a powerful medium to bridge the cultural gap and celebrate diversity.
Manisha Jain
Project Manager
Manisha Jain has been a leader in the education sector in the Boston area for the past 25 years. Passionate about intellectual as well as creative pursuits, Manisha enjoys undertaking new challenges that transform visions into reality by efficient execution. A collaborator and team player to the core, Manisha has been actively involved in the community as a volunteer for several organizations such as Ekal Vidyalaya, Palakurthi Foundation, Hindi Manch, Saheli, and Triveni School of Dance, among others, wherein she likes to lead silently and by example. In all her endeavors, Manisha strives to abide by her credo of pursuing excellence coupled with lifelong learning and giving, and values that as the single most important individual trait for success and contentment in life. Manisha lives in Dover, MA with her husband and younger sister, and loves having her two daughters visit home as often as they can! In 2020, Manisha started the "Sew We Care" initiative that was instrumental in donating close to 25,000 pieces of homemade PPE to local hospitals and organizations. Recently, Manisha was honored as one of the 20 outstanding women of 2020 -21 by India New England News and was awarded the "Excellence in Community Service in Healthcare" award for the year!
Pooja Tiwari
Entertainment Director
Pooja Tiwari is Kathak Indian Classical dancer, choreographer, Model, Actress, and Educators. She's the Director and founder of Shri Shivam performing Arts and Dancing Divas. She awarded an Honor to hold the Title " Nrityashri'. Some of her Performances and achievements included Kathak Show at the Cambridge Square, Performances at the Incredible India Road Show, Kathak dance workshops and concerts at the Tufts' Library, Milton Catholic public school & Thomas crane public library Quincy MA, International Yoga Day.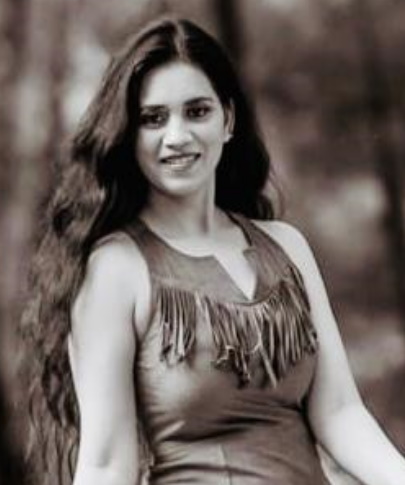 Anu Sharma
Host and Director of Social Media Promotion
I am a pharmacist, a fashion model, a dancer, a theater artist, and an IIFFB red carpet host. As I walk down the ramp of my life, empowered by my skills, knowledge, and my passion for life, I look into the eyes of the world through the camera lens. The feeling of glamour, beauty, and sheer joy is unparallel and strengthens my belief in the metamorphosed Femina…the all-powerful.